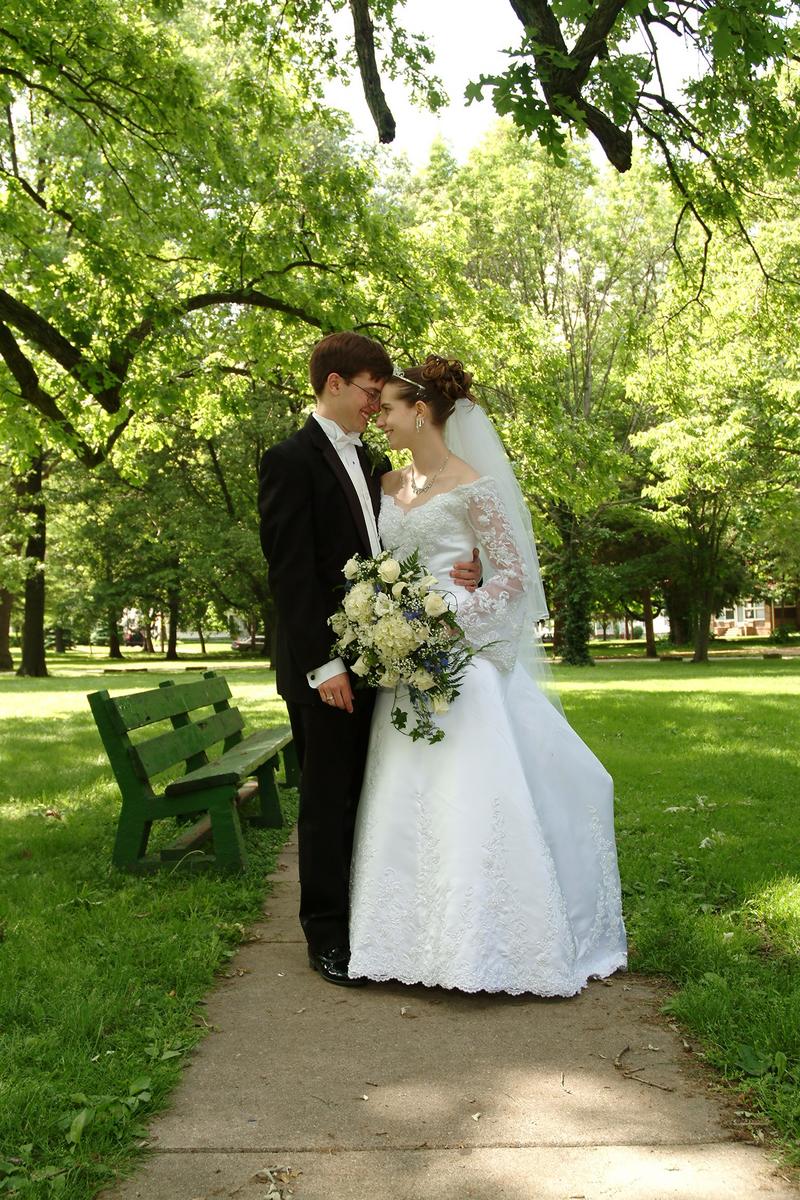 Happy Anniversary to us! Today we've been married for 5 years. Honestly, it just makes us both feel really old. If you had asked me on our wedding day where we'd be now (5 years later), I never would have said still in Jacksonville, after living in Thailand, about to sell a house and move into an RV. I might have believed that we could have a couple of kids. But I would figure Jeremy would have just wrapped up his PhD and we'd be looking for a job. I think what actually happened has been way more exciting and rewarding than our original plan. I wonder where we'll be in another 5 years. Maybe we'll be making plans more than a few months in advance by then.

To celebrate, we bought some prime rib from a local butcher and had a candlelight dinner while the kids were at my mom's. It was SO wonderful to have a meal where we could finish our sentences and not have to get up and down 15 times to fetch replacement silverware, napkins, or drinks.

Our belated celebrations will be twofold-first, we'll be going to Longhorn in a few more weeks for dinner. Second, somewhere in the next six months we're going on a hot air balloon ride. We're hoping to sneak it in while we're in Colorado, because my mom would be there to babysit and it would be much more beautiful than here in Illinois.

I hope the next five years are as interesting as the last five have been!